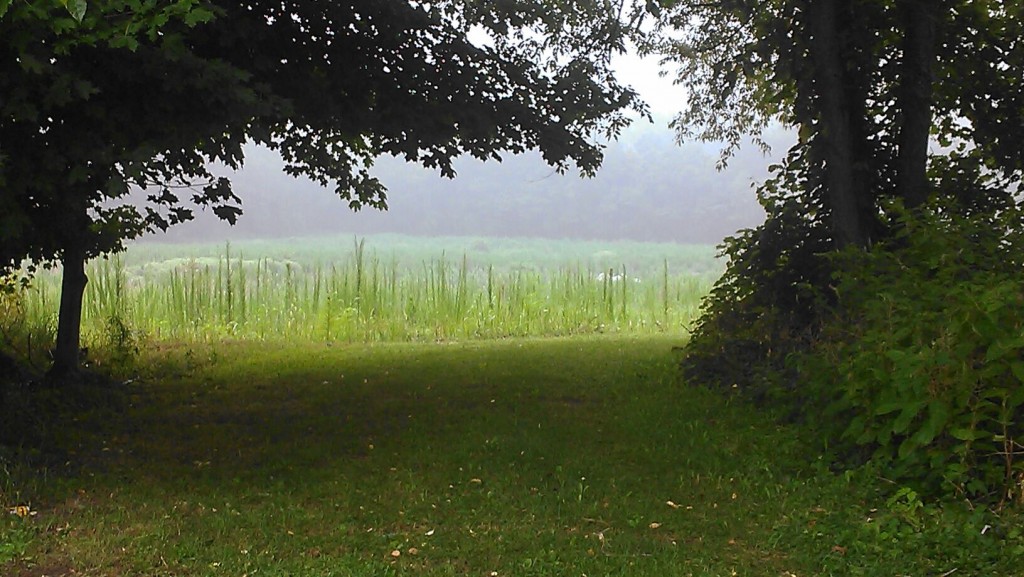 Welcome to K7 Farm!   Our 'official' beginning happened in the backyard of our suburban home.  While we had been increasingly working towards a higher level of self sufficiency over the years, (learning to garden, can food, cook from scratch, sew, make soap, save seeds, etc, etc.) we decided to turn my passion of farming and teaching homestead classes into a career and make it 'official' as a business in 2012, we then committed to buying property and moving to the country to expand.
My passion of growing food and all things homesteading was born in my countryside apartment the first night I prepared dinner for my husband and myself, having just had a baby.  Being a nursing mother, I wanted to be sure what the food I ate was healthy and nourishing not only for myself, but now for my baby.  Prior to this huge life change, my husband and I ate out a lot, or ate from boxes and cans.  I dove right in and immediately began learning how to grow vegetables, preserve food, sew, make soap, and anything else I could learn to do from my little apartment.  And as all things go when dealing with a passion it grew. Oh, boy, did it grow!  This new hobby became a lifestyle.  We moved to a house, but I outgrew my backyard and little kitchen in our suburban home, we had quite a few more children, and I decided that if nothing else, buying property would allow us to at least continue growing enough healthy food to feed our growing family.  By my figures, if we were to purchase everything our family eats, our grocery budget would be well over our mortgage!  Even living in the suburbs, I was able to grow, cook, and preserve enough food to make a large dent in our grocery bill, but we had run out of room and I knew we could do so much better.  Buying property was a 10 year dream that we were determined to make come true – and we did!
We continue towards a higher level of self sufficiency, putting all those years of learning and practicing to good use!  We have always grown in sustainable ways without the use of pesticides or other chemicals in the garden, and now we grow a garden that is about 2 acres (as of 2020, we expanded again to nearly 4 acres), for our family and our community.    Our chickens free-range during the day and are cooped at night for their protection.  The difference in their eggs is amazing since being able to free range.  We raise goats for milk, and chickens, turkeys and pigs for our freezer.
We are on a mission to become a trusted source in our community for sustainable practices, friendly service and thorough, relevant education.   It is my goal to share our experiences of farming and homesteading to those who wish to learn, which is why I have this blog, and teach classes and workshops.
My classes put everything I have learned over the many years we have been doing this into a complete and easy to understand form.  I want you to leave my class feeling confident enough to do whatever you learned on your own.  I want you to leave having learned from my mistakes without having to make them all on your own, so you can reach success having learned the 'why' behind what you are learning.  I have been teaching officially from the farm since 2014, but unofficially since 2010
I also love to help people learn to grow food.  I am on a mission to help educate and inspire my local community to grow food in their own backyard through my project, The Victory Gardener.  As a certified MSUE Master Gardener, I have dedicated this as my volunteer project, and through meet ups, free classes and our facebook page, I am hoping this will encourage more people to grow food in their own backyard.
I also offer deer processing.  If you want to learn how to process the deer yourself, I am happy to teach you.  Tabs for those services can be seen up above.
I look forward to getting to know our community.  Just as much as you may want to know your farmer and know how your food is grown and where it comes from, we also want to get to know our customers and develop relationships.
A little bit about us – my husband and I have eight children.  We homeschool.  We love Jesus.   We live a frugal life in order to obtain the big things that are important to us (such as this farm).  I love encouraging other families and helping others learn more about cooking from scratch, living frugally, homeschooling, gardening, canning, homemaking and more.
You can reach us at sarah@k7farm.com